Latest news!
BRIDGEND ROTARY CLUB
In 2019 Bridgend Rotary Club fundraised for BOTAWA to improve water and sanitation at two of our partner schools in Tanzania. At Mandaka Primary School a water tank was installed with improvements in piping to the school kitchen and toilets. Taps were installed and we are planning the next phase which is to renovate the toilets. At Himo School a toilet block was rebuilt and water piping put in to allow for sinks to be installed for hand washing.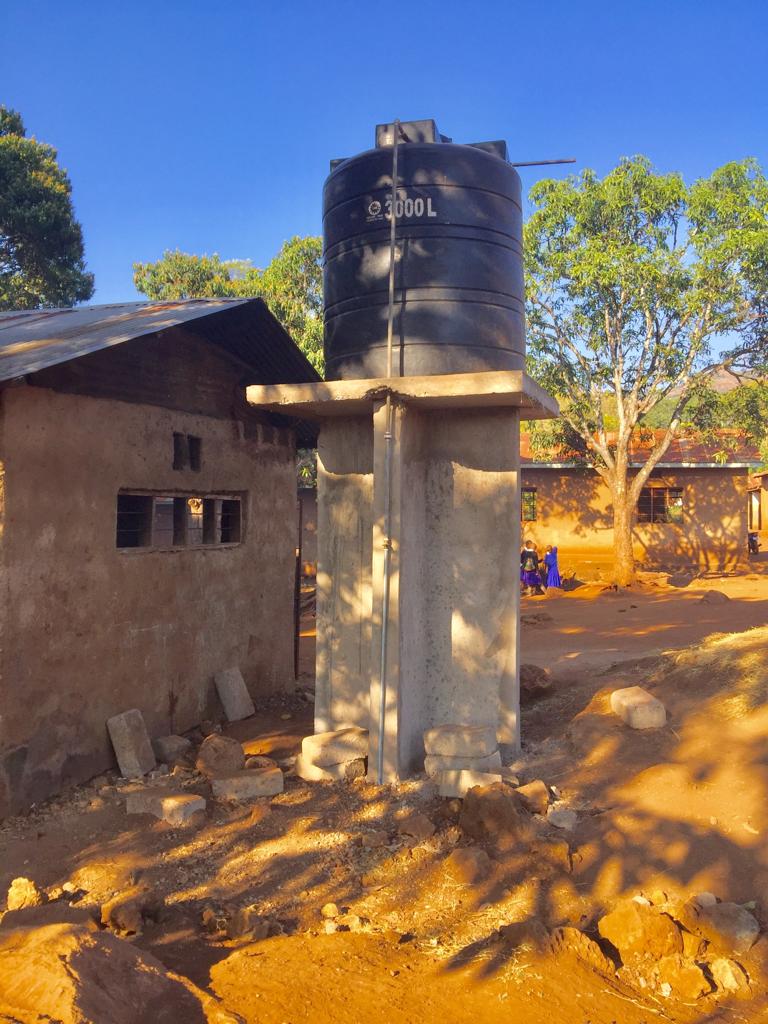 Water Purification-Life Straws
Bridgend Rotary have purchased many individual and family Life Straw systems for our Tanzanian partner schools. The simple portable system will purify water, making it clean and fit for drinking. Samples have been trialled at Muungano Secondary School. We are working now on shipping/transfer of the LifeStraws to Tanzania.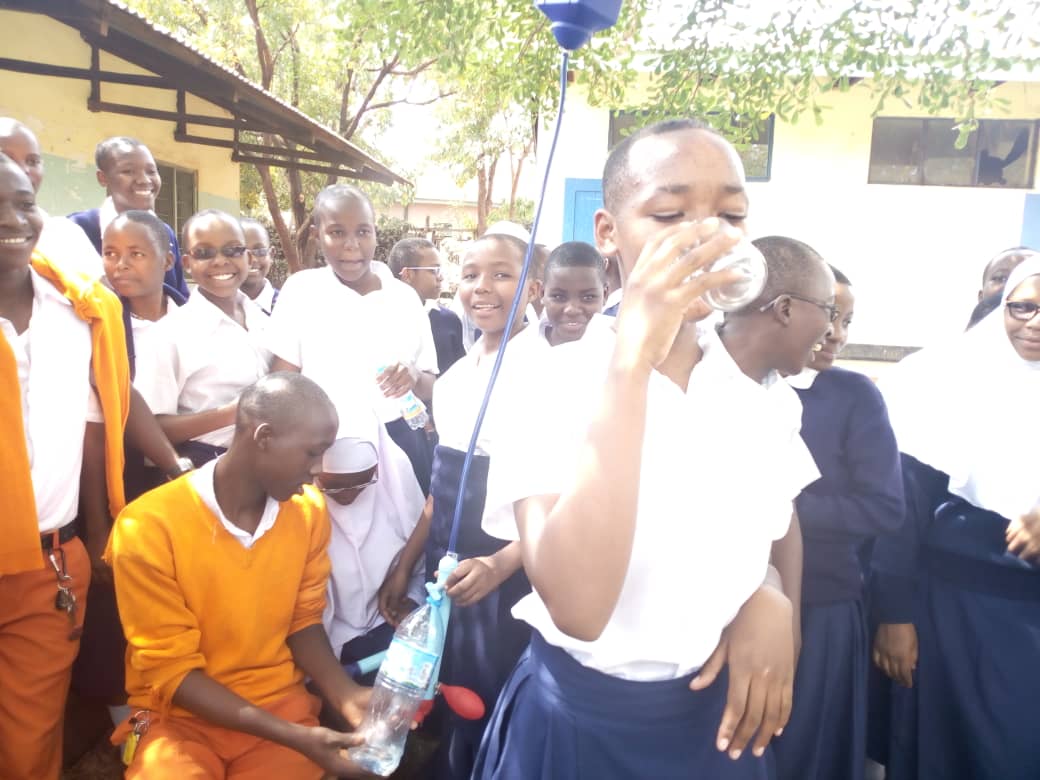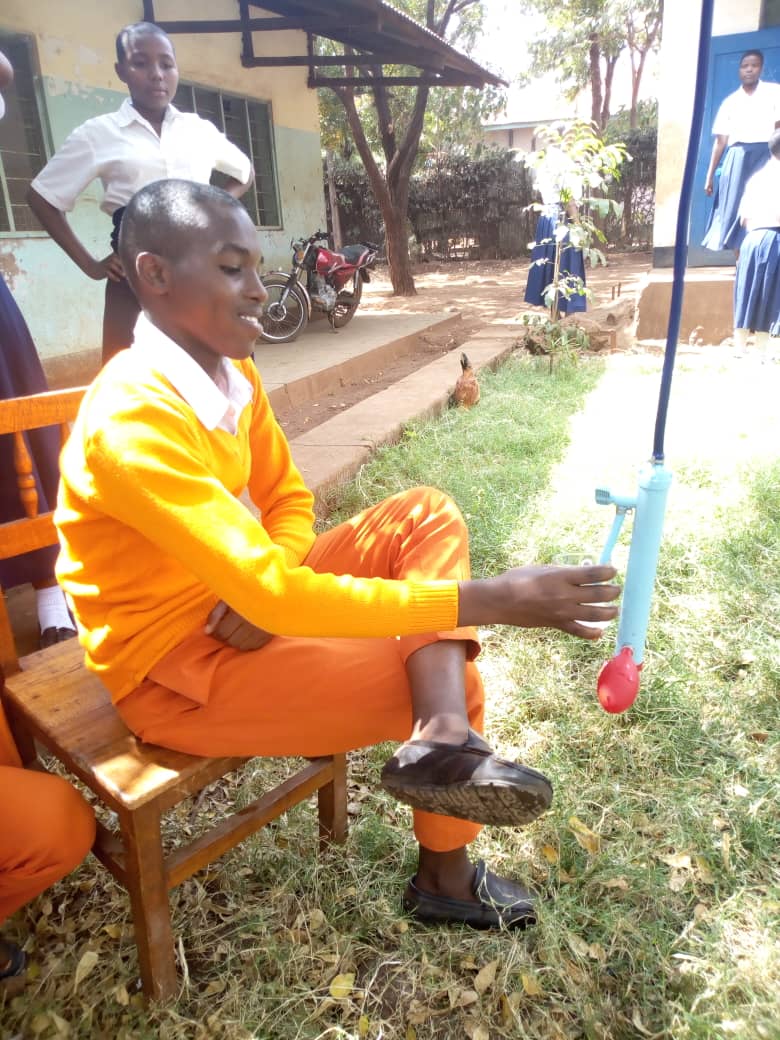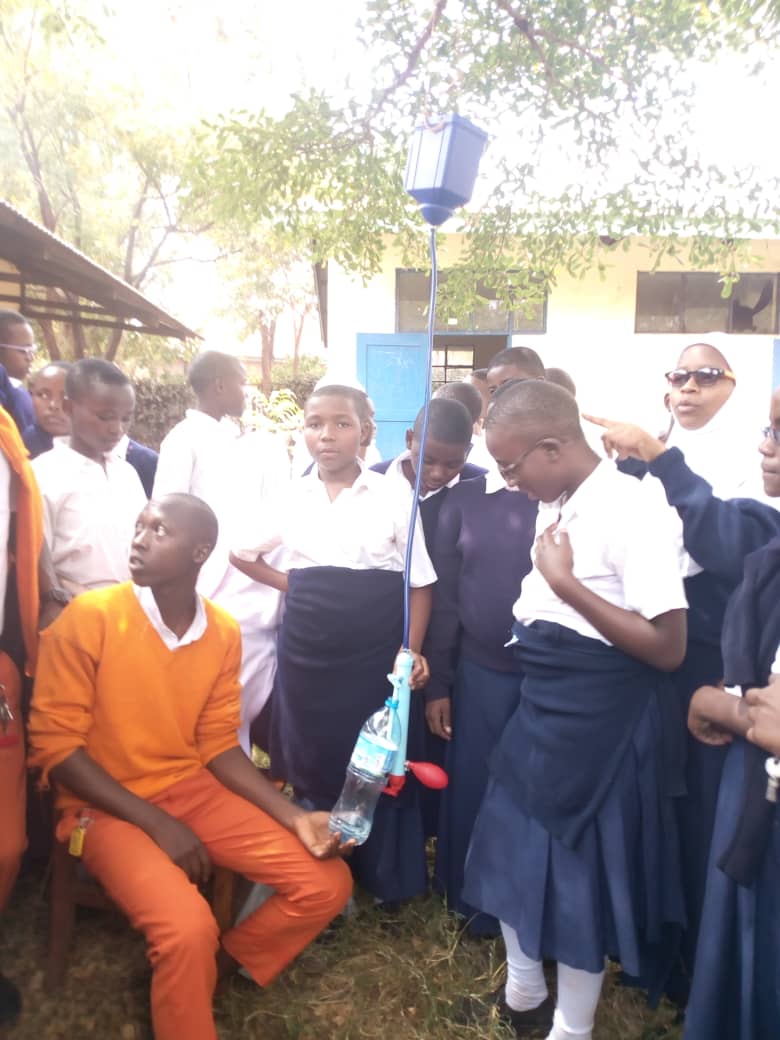 Muungano Ear Health Day
Steve Chamshama of Muungano, with the support of BOTAWA, is carrying out hearing and ear health screening for all pupils at Muungano. Low level hearing loss can have a significant impact on students' learning. Identifying problems and advising teachers on strategies to minimise their impact in the classroom is a new development which we hope Steve will be able to carry through in JK Nyerere and Mandaka schools as well.
 ROTARY and REMIT
In 2018 Botawa was thrilled to  join forces with Rotary Clubs in Bridgend Wales and Moshi Tanzania. Rotary has a huge project called REMIT – Rotarians Eliminating Malaria in Tanzania. Dr Williams from Bridgend has been fundraising  for REMIT and the proceeds will be directed to our partner schools in Moshi.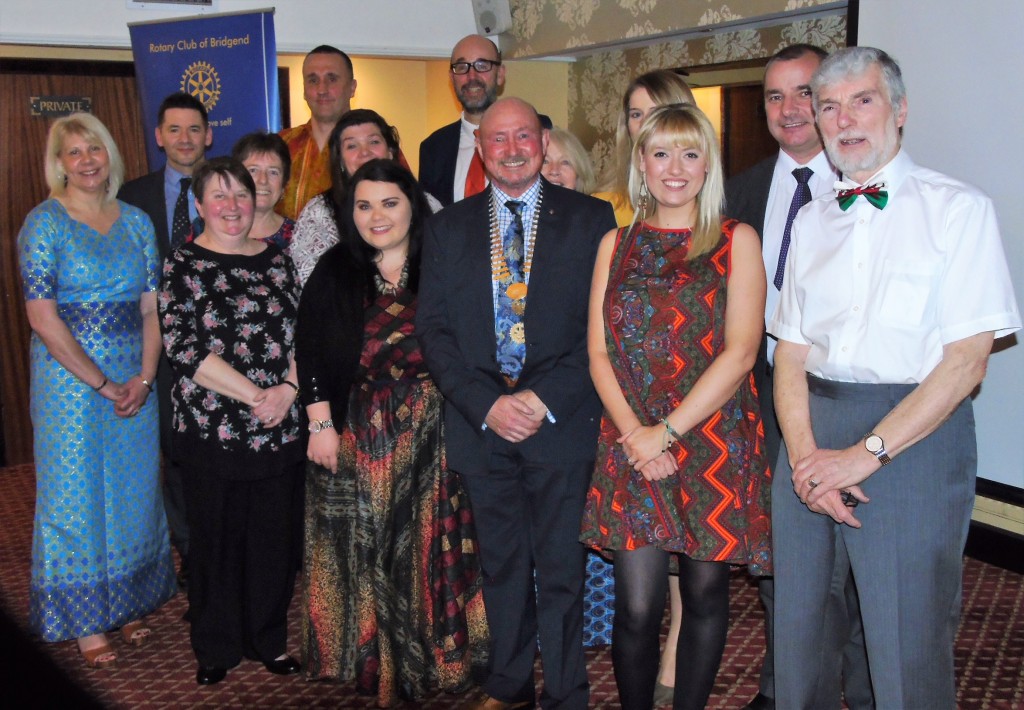 In May 5 Welsh teachers visited Moshi and they saw first hand the incredible work that REMIT is doing and met with the team from Moshi Rotary Club. Faye Cran and Moshi Rotary delivered workshops at our schools and have begun the distribution of 1800 anti malaria nets to staff and pupils. Faye has also been able to support Muungano school in accessing water from a mains supply.
Donated resources were shared with schools and will be included in our project work for the coming year. They included Digital Technology such as a laptop and projector for Mandaka and digital microscopes.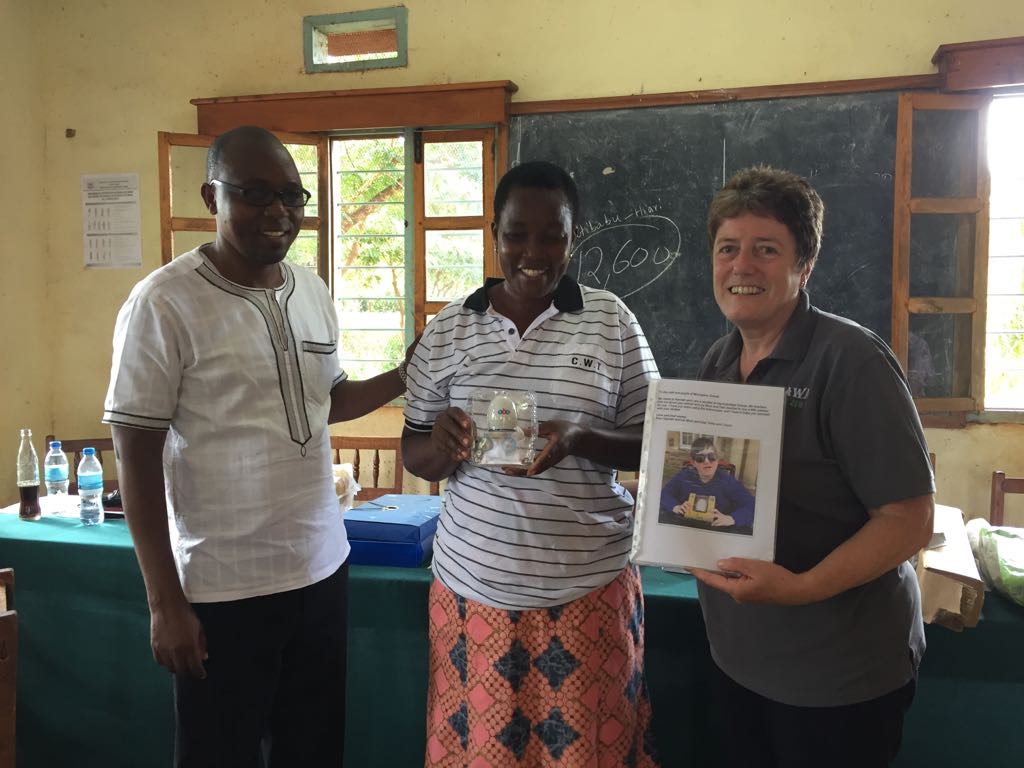 Hub Cymru Africa
In Jan 2018 Botawa received national recognition with 2 awards from Hub Cymru Africa for Inclusion and Sustainability.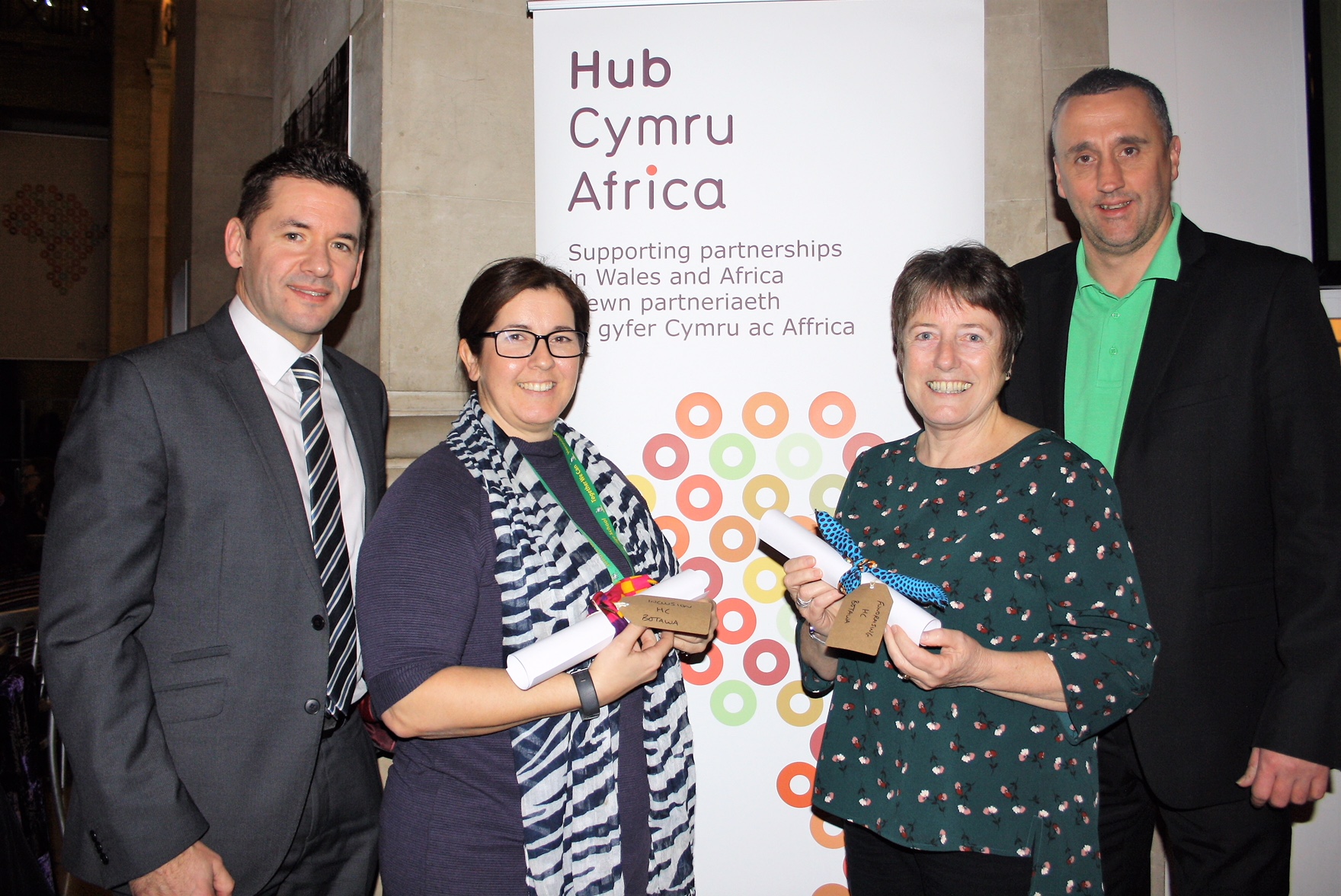 See our previous projects below
Thanks to the Waterloo Foundation, all schools have established fruit and vegetable growing areas to supplement school meals and teach traditional gardening skills. Heronsbridge and Muungano schools have also  begun  beekeeping projects.  In 2012 Kgafela school in Botswana, with the support of Microsoft and the British Council, launched their a new IT hub for use by local schools and the community. Since then basic computer hubs have also been established at J K Nyerere school and Muungano Secondary school in Moshi. In 2018 Mandaka school also established the beginnings of computer facilities.
In 2015 Muungano school hostel was supported by Femme International with a feminine health empowerment programme. The school has also  begun a beekeeping project as a sustainable income source for the hostel.
In 2018 we began a new partnership with Rotary Clubs in Bridgend and Moshi. Their networking has led to dramatic improvements in water supply and malaria control in our Tanzanian schools.
We have also had support and donations over the years from Penybont Football club, Heronsbridge /Bridgend Herons Inclusive Football club, also Neath and Port Talbot Youth Services.  The partnership has been sustained through the efforts of the 9 schools and there have been 18 exchange trips and 105 teacher exchanges between 2006 and 2018
Waterloo Gardens
In March 2011 the Waterloo Foundation agreed to support and fund a new initiative to establish vegetable gardens and orchards at each of the Botswana and Tanzanian schools. These gardens were already underway in the Welsh schools and this initiative will enable all pupils to engage equally in a real curriculum project, comparing climate, produce, diet, health, horticulture etc. The produce will be used to supplement meals at school, improving nutrition of the most needy pupils. It is hoped that improved diet and health will lead to better attendance and improvements in learning for all pupils. Surplus produce will be sold to support the schools and sustain the gardens in the long term.
Within a few weeks the gardens were underway with land cleared by hand or tractor, fencing erected and irrigation installed.
Fruit trees have been planted and vegetable seed sown. By August the students at Mandaka Primary in Tanzania were sharing photos of their harvest from their immaculate gardens. By July 2012 Mandaka school was reporting an increase in the pass rate for entrance to secondary education from 38% to 90% and attributing this to the success of the horticulture project.
In Oct 2011 the Botswana Minister of Agriculture whilst attended the launching of the Kgafela school horticulture project, declared that this project would lead schools in the drive towards greater national food security.
 Staff and pupils at Kgafela school in Mochudi in Botswana have also been busy and have transformed their school grounds.
By 2018, all schools continue to enjoy and benefit from the gardens established by the Waterloo Foundation. Water is always a challenge for the schools in Botswana and Tanzania but significant harvests have been made to supplement school meals and provide for pupils in need and their families.
Muungano Hostel
In Jan 2015 a night fire gutted one of the dormitories at Muungano school. All furniture and the girls personal possessions were lost but fortunately no one was hurt. BOTAWA rallied and raised funds to help with the rebuild and refurbishment of the dormitory as well as providing emergency essentials for the girls immediate needs. Toilets have also been refurbished as part of our aim to improve conditions for the hostel girls so that they can achieve their potential.
Bee keeping
Heronsbridge school has been keeping bees and harvesting honey for a while. The bee hives are housed in the school orchard. Honey is harvested in October each year along with the apples. We use the apples for cooking and to make juice
In 2015 Muungano school began a new enterprise project keeping bees for honey production. The project  is run by the hostellers at the school and involves keeping stinging bees in commercial hives at the river and stingless bees in traditional log hives on the school grounds. The project was funded by the Waterloo Foundation and aims to secure a sustainable income for the hostel students at Muungano.
The hives were set up in September 2015 and in February the hostellers harvested their first crop of honey.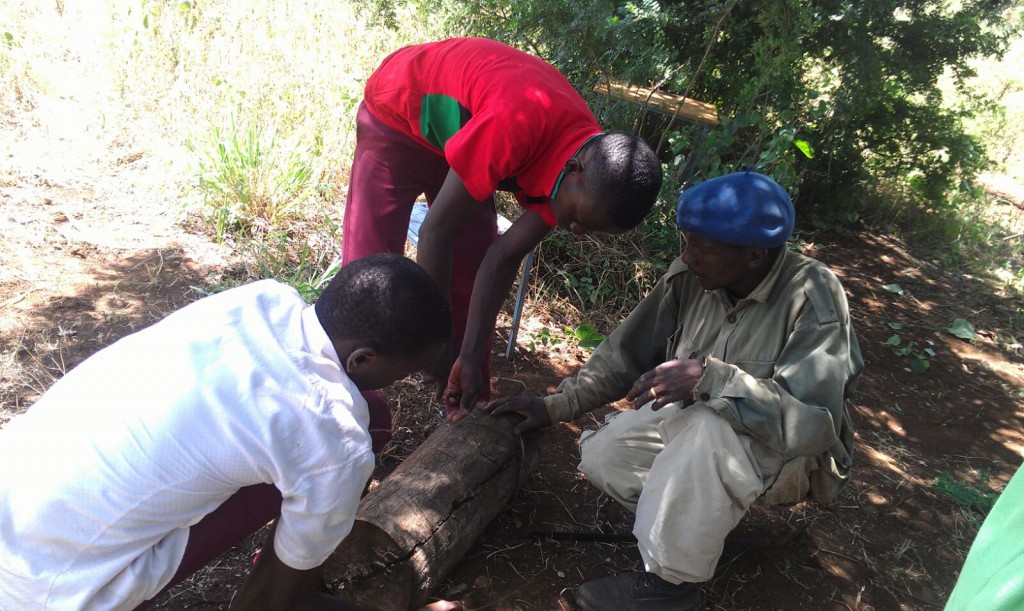 Keyhole gardens
Several schools built keyhole gardens. They have a wall to contain the soil, with a compost holder in the centre. Composting materials are added to the centre. As they rot down, the nutrients leach into the soil making it extra fertile.
Feminine Empowerment.
In October 2015 BOTAWA met with ANZA and Femme International www.femmeinternational.org to arrange access for the hostellers to an educational project which focuses in female empowerment for girls. Femme believes that by teaching feminine health education and essential hygiene, young women will be better able to attend school and work as well as participate in daily activities.
These workshops which included training for Muungano staff have now taken place and students were given either a reusable silicone menstrual cup or reusable sanitary pads. Unfortunately these resources have not had the impact on attendance and quality of life for the hostel girls as we had hoped. Femme will be revisiting Muungano in Nov 2017 to review the project and  identify why there has been less uptake than we hoped. The reasons will no doubt be complex, including  issues such as social acceptability, anxiety about new practices, the need to engage more fully with families. However we are confident that a way forward will be found, and we are looking forward to more positive news in 2018.
Digital Technology
In 2014 Heronsbridge School was  the runner up as International SEN School of the Year in the HSBC/British Council Link2Learn competition with a prize of £1500! This award along with funds raised at Trelales and Bryntirion school enabled BOTAWA to work with Robert Mafie of  ACTT- affordable computers and technology for tanzania http://www.actt.co.tz to install a computer room at Muungano.
In 2017 Mandaka school succeeded in preparing a classroom for possible use of computers. This is a huge achievement at a school which probably faces more challenges than any other in the partnership. They have identified and cleared a classroom, put in security bars and at last managed to get connected to electricity – the only building so far in the school to have this. They will need to extend the sockets, put glass into the windows to reduce dust and secure furniture. We hope that at some point in the not too distant future they will be in a position to install computers for use by the school and community.
Sanitation
In 2015 Mandaka school used donations to rebuild toilets at the school. Lack of sanitation had become a major issue at school, affecting attendance. It was a community effort funded by BOTAWA and will be much appreciated by students.